No matter how tiny your garden may be, it still can be a huge blessing. Any kind of outdoor space which can easily be called your own can be wonderful when it comes to your mental health and it also provides a space for growing flowers or harvesting a kitchen garden. Isn't it just lovely?
If you want to find out any small garden design ideas and already read tones and tones of advices on how to deal with small space but more inspiration is needed just keep reading and you will for sure find something out for yourself!
How to design a small outdoor space?
Are you thining of it how to design a small garden of yours? Well first start by thinking what is it that you need from your garden and how to plan it out to fit all of those needed elements in.
Nowadays it is quite simple, you can just use one of those outstanding garden design apps which can help you with your garden basic structure.
You should also think of some sitting place to have in your small garden. Look for some garden furniture like dinning table and chairs that you will be able to fit and enjoy your dinner in sunny green area.
Think of your garden also when it get's dark. Why not to add some of solar lights? This will make you bring out whats best from your outdoor space in the dark.
How to make your small space garden look nice?
It is doesn't matter how small is your garden, you can make something beautiful and functional in there. Here is a wonderful place to find some inspiration.
Now is the right time to start planning on what in fact you want to your garden should include. Maybe you want to grow some beautiful seasonal flowers? Or maybe you want to set your own vegetable patch? Or have your herbal garden wall? Maybe a set of comfortable seating could do the thing for you?
Everything you want and need can be done there, just think of your space and use it wisely.
Best small garden ideas
Inspire yourself with our ideas of small gardens. Maybe some of them will open your mind and you will create your own beautiful garden yourself.
Zone your garden with help of decking
Yes deck area gives us of course sitting, drinking and also dining space however it can also devide small gardens into the zones. This will help the space look less crowded and more functional it will even look a little bit bigger with its help.
Keep in your mind that even a tiny patio is great patio! You could also add some potted plants to your cute patio, this will create a sense of small floral garden.
While you are planning on how to design small garden you should be careful. Be mindful while trying to put everything in this compact space. Don't make it cluttered with unnecessary things. Just don't be too carried away with this.
In fact outdoor lighting ideas can transform your small garden into a beautoful looking space. Think of lighting specific areas as well nas focal point and create interesting look and add some backdrop to the house all year long. Remember not to light the whole space!
Think about creating some shaded spot. How about planting some trees what about fruit trees? They will provide you wonderful piece of shade. If you gonna notice that they are taking way to much of sun you can simply trime them.
Create a layered look

Layers can do a miricales when it comes to small gardens. Mix of both raised beds and ground levels beds. This will add height and indeed create some layered look to your tiny garden.

Create a mini herb garden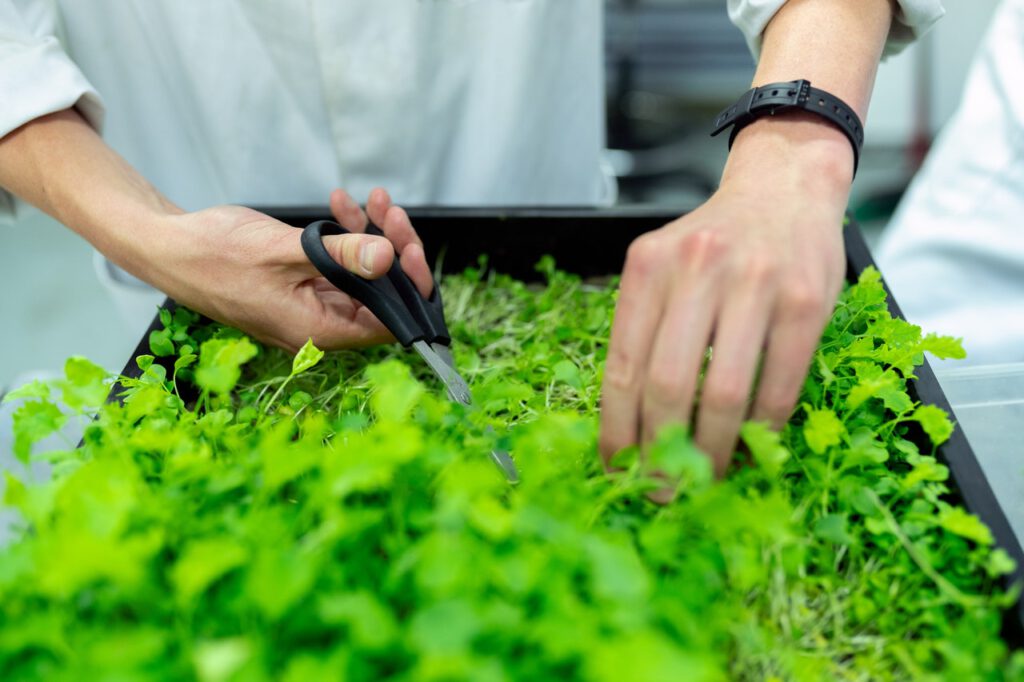 Go out of the tradicional herb garden. Stop thining that your herbs has to be placed in the windowsills. Use your old coffee table and create your own home made planting space.
We all know that white paint is very often use to make the space look bigger. It is brightening and lightening the spaces so your small garden ideas may bring out all the benefits possible from it.
Seating area is quite important thing to have in your garden. Yes, even small gardens should have some seating area. Choosing your outdoor furniture for small garden doesn't have to be that hard. Just go for thoes furinitures that folds or stacks when aren't used.
If you are plant lover and you can't imagine having a garden without plants but also your garden space is small, here is a way out for you. You should think of hanging your potted plants or potted herbs. This amazing idea will save you so much of floor space.
Are thinking of how to make your garden space look bigger? Well here goes an idea. You can simply use garden mirror. You can also create your own outdoor mirror with use of old gate or some painted trellis mounted onto a piece of mirrored board. Those actions will add more sense of space to your small garden.
How you should lay out a small garden?
If your are thinking of changing or just creatin your small garden layout, you should start by looking at the space that you have. Think of what plants are okay to be growing in your garden and look for possible plant spots.
There is also one huge thing you should consider. If you have not that much time to spend on maintaining the space then you should remember that hard landscaping will need much less attention than a lawn and flower beds.
What are the best plants for tiny spaces?
At first find out what type of soil you have in your garden. Then when you are done with it you should think of what you want to have. Here goes some ideas:
If you want to add some structure and height you should use shrubs and trees,
If you want to add some colors to your small yard you should use soft grasses and herbaceous perennials,
If you are looking for plants to plant near your patio use mix of bulbs that will flower in winter, spring and also autumn. This will add a little bit of drama,
climbing plants are also a great idea for small gardens. For example jasmine will fill your garden with fragrance, and they don't take much space,
If you want to have your vegetable patch in small garden you could grow. For example potatoes, beans and onions. Those veggies doesn't need much space to grow.
Conclusion
After you done reading the article you know how to add some visual interest to your small garden. You know that you can save space with folding chairs or that you could add some decorative stones which has low maintenance instead of having path leading to floral beds if you do not have much time to take care of it.
So yes. That's right that you doesn't need larger space to create beautiful outdoor space. dont worry if your garden is short on square footage because even tiniest garden can be transformed into something out of this world. So say yes to small garden space and get as much as only possible from them. Maybe use of water feature could do some excellent job?