Your napkins doesn't have to be fold in a square. Square napkin are boring let's find out ways to fold a napkin in more creative way. Folding a napkin for a ring may be very easy but also a big more complex. It all depends on you, and your preferances.

Square napkin – let's add it a bit of character
There are few ways in which you can fold a napkin. Let's list some of them:
the napkin roll,
fan fold a napkin,
the basket napkin,
the bow time napkin,
the modern knot napkin,
the napkin ring,
the diamond shape napkin,
the double roll.
The napkin roll
This is classic napkin fold ideal for clear minimalistic table sets.To make those cute napkin roll you should roll your square napkin and tie it with a ribbon! It is that easy but how cute looking?
Fan fold a napkin
Fan fold napkin will look just amazing on any kind of the table. It may look a bit hard it in fact isn't. To make you follow the steps:
fold large square napkin in half and create rectangle,
now fold the napkin in half lengthwise,
then fold the upper left corner down and simply tuck it behind the center pleat,
now you have to release and let the pleats fan out.
It is in fact easy peasy, so why not to go for it and make your table look just way better!
The basket napkin
This table settings will for sure WOW your guests, so why not to try it out? To make those baskets you will have to:
lay the napkin flat and face down. Now fold the napkin in half from its top to bottom then repeat folding in half the same way again,
now place finger at the top center point. Use your other hand to fold in diagonally way the top right corner down to the center. repeat the same on the left side,
Now fold the top half up this will form vertical triangle. While holding the triangle in place get ready to rotate the bottom right square 90 degrees then put it on top of the bottom left square.
The bow tie napkin
This napkin fold is just the cutest of the napkin folds. Follow the steps below to create your own bow tie napkin:
firstly lay the napkin flat with seam side up,
now fold two opposite corners in,
now fold the napkin in half from the bottom up and do it again but from the top down,
now fold the sides of the narrow rectangle in, to slightly overlap in the center,
now the only thing that is left is to slide a ribbon under the center of the aleady folded napkin and cinch, tying it in a bow.
The modern knot napkin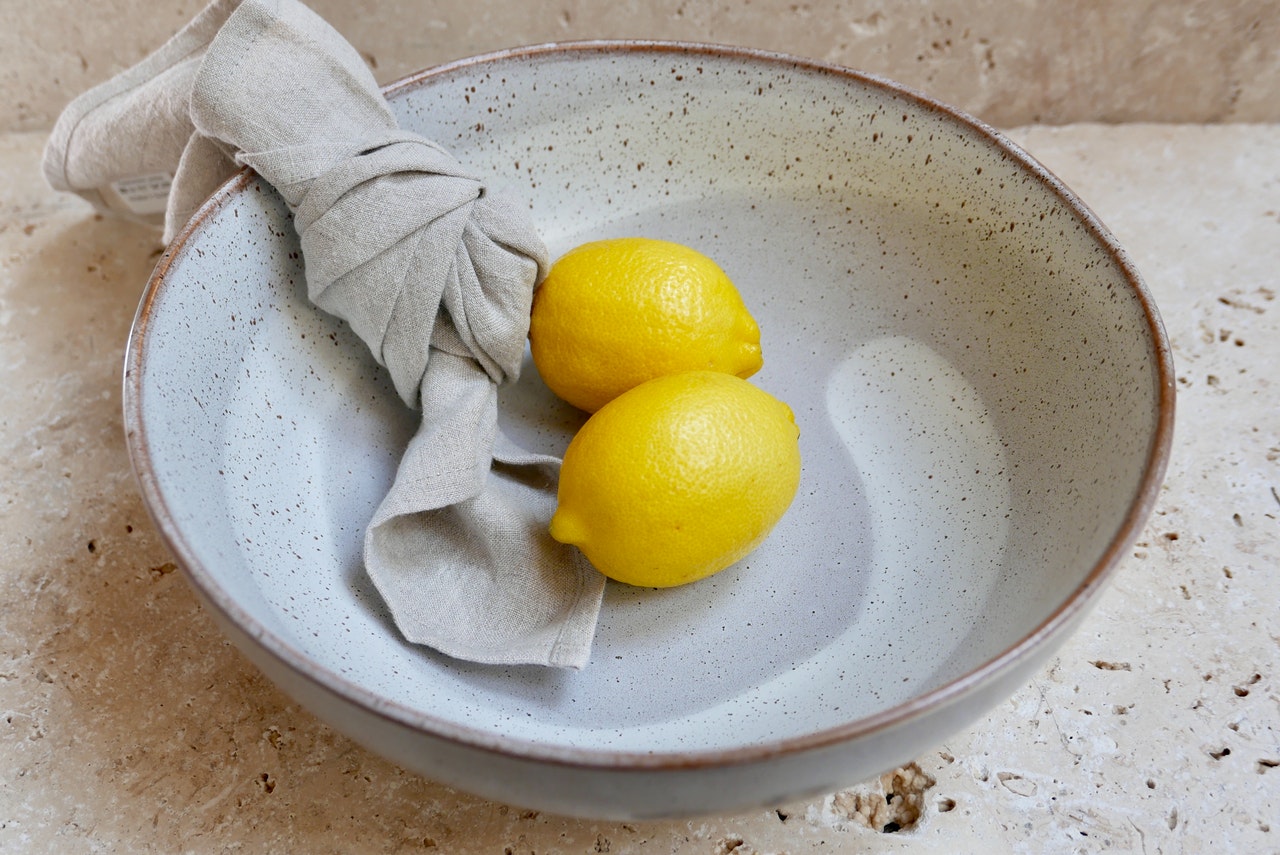 This napkin folc will create amazing look durning casual lunches and even picnics. To create this modern knot you should follow few steps:
to start you should lay the napkin facedown. Now when it lays this way you should fold in a half diagonally. Remember to leave the point of the napkin which is closest to you,
now you are halfway done so roll upward from the napkin point, then take the left and right ends upward over the center of the band, this will form a triangle,
last step is to fold the right side up and over the left side by pulling through this will make you create a knot.
The napkin ring
To be honest napkin rings are very easy way to make each tablescape look good and elegant. This napkin ring is a huge life saver to those who can't fold a napkin which is more of a complicated napkin fold. To do this type of napkin folds you should:
lay the square napkin faceup on flat surface for example on the table then only pinch the one corner and lift up,
now only hold napkin ring over its pinched end and slide down until it will reach the center of the napkin.
Easy huh? That's why so many home owners who are making parties likes to fold a napkin in this way.
The diamond shape napkin
This folding type can be rustic or even fancy. To make it you have to follow those steps:
lay a square napkin face down then fold in half from the top to bottom. Then again you have to do that from left side to right side. This is forming a small square,
now fold the top layer of napkin diagonally. Then do the same with second layer, stopping slightly short of the last fold. Do the same with the last two layers and flip this napkin over.
now time comes to fold both bottom ends while overlapping a little. Now flip the napkin over and put in on a plate.
The double roll
To start making double roll should start with folding a napkin in half. You should fold the bottom edge of your napkin right up to the top to in fact make rectangle. Tip: the bottom edge should be folded and its top edge should be open. It is in fact very easy napkin folding and very fast, because it only takes few minutes.
You are ready now in creating a dimond shape napkin.
Cloth napkins
Paper napkins are old and pase nowadays but cloth napkins are awesome looking when you put some effort in them.
Cloth napkin aren't liked by many because it is said that they need high-maintenance. However they in fact require little prep work. All you need most of the time is a bit of ironing to make it look better and not to crease, but the effect is worth it trust me!
So go to store and grab material napkins for your table settings.
Facts
you can fold a napkin in a pocket,
you can place card with name on already folded square cloth napkin,
napkins can be uses for every occasion. It can be weekly dinners or ellegant dinners.
Conclusion
As you can see there are many different napkin folding techniques so get rid of those pase paper napkins and use eco friendly fabric napkins. There are many tutorials that you can watch for example on youtube where people folds napkins. So all you gotta do is to search for the one that is going to match your expectations.
Those details which are napkins folded in untypical way can change the look of your table set.